The Scout Section is for young people, usually aged between 10½ and 14 years. We only move young people on at the session start (late August) or at the mid point (after Christmas) and this means a young person can, in effect, come into the Troop at 10 and may stay until they are 14½ years old. The Scout Troop is the third section in the Scout Group, after Beavers and Cubs – with Explorers available at the next section change.
Scout Promise
All Scouts and Leaders make the promise when they are invested.
As a values-based movement, we all make 'The Promise' on an oath that helps us to be our best.
On my honour, I promise that I will do my best
to uphold our Scout values,
to do my duty to The King,
to help other people
and to keep the Scout Law.
Scout Law
Our Scout law is a set of values that all members of The Scout Assosciation abide by.
1. A Scout is to be trusted.
2. A Scout is loyal.
3. A Scout is friendly and considerate.
4. A Scout belongs to the worldwide family of Scouts.
5. A Scout has courage in all difficulties.
6. A Scout makes good use of time and is careful of possessions and property.
7. A Scout has self-respect and respect for others
Our Patrols
Patrols are the teams we use in Scouts. We have 8 patrols in the troop who compete during weekly meetings for points which are tallied over the year before our annual awards evening when the patrol with the most points is awarded a prize. Each patrol is led by a senior Scout called a (Senior) Patrol Leader who is supported in leading by an Assistant Patrol Leader.
Black
White
Purple
Orange
Yellow
Grey
Red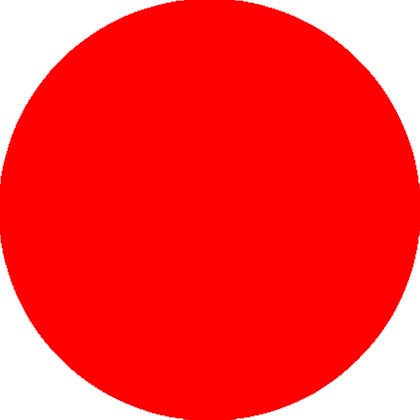 Blue
Uniform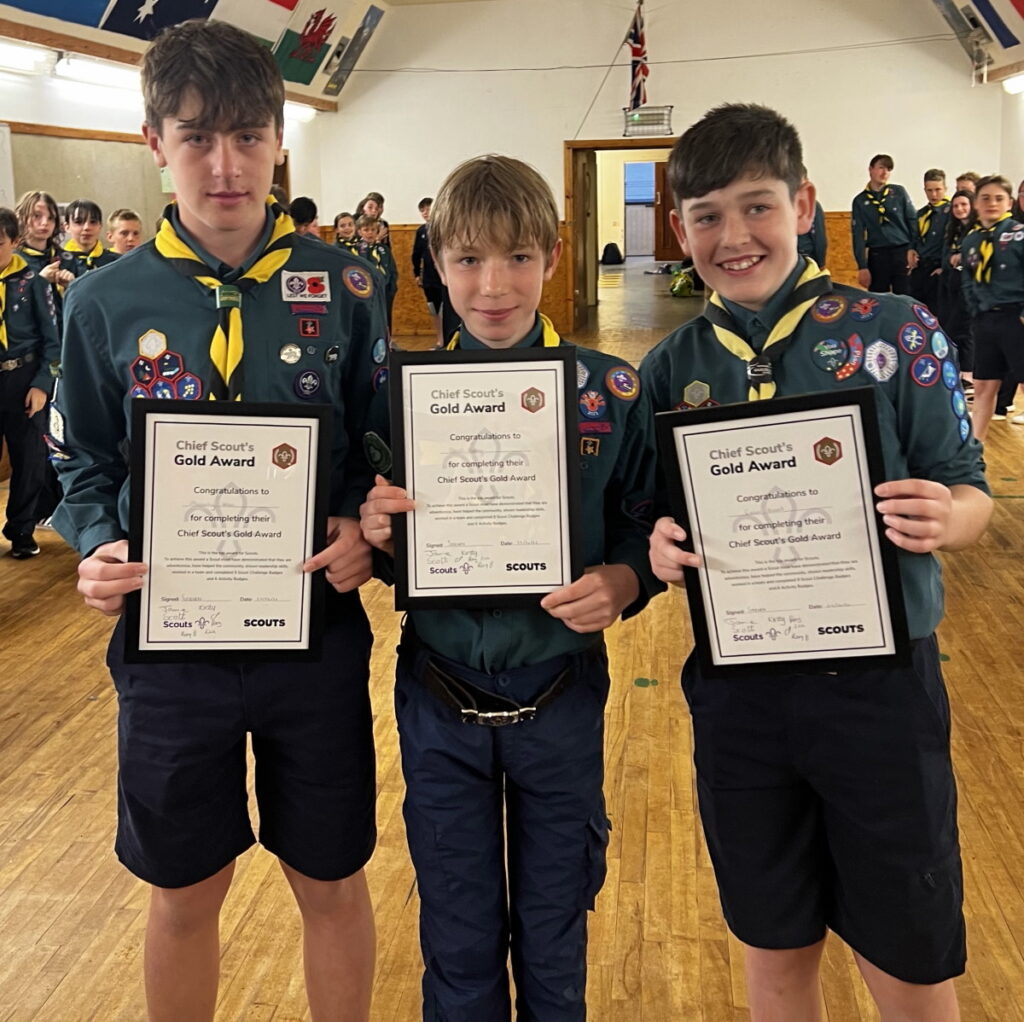 Badges
Throughout your time as a Scout, our young people work towards a number of badges. These badges are sewn onto the Scout uniform to showcase the skills they have learnt.
We have 3 main types of badges:
Activity Badges
From Air Researcher to Writer, activity badges are earned for taking part in meetings over the term
Staged Activity Badges
Staged activity badges cover skills that you will develop over your time as a Beaver, Cub, and Scout. From Nights Away to Swimming, these badges have a small number on them so you can see your progress
Challenge Badges
Challenge badges are usually completed over a number of weeks/months. Earning all of the challenge badges will award the Chief Scout's Gold Award, the highest award a Scout can earn.
Notes
2. International Camp Badge – This badge goes on the right chest above the Union Jack and is for camps like Norjam, Kandersteg etc.
Badge position on Right sleeve and Purple Membership Badge remain constant for all Members from Beavers to Leaders, with only the Section Name Tape changing. (A new set of badges is given at Investiture into the next Section therefore none of these need transferred).
All Activity / Staged Activity Badges go on the Left sleeve, in any order, starting at the top.
Members should not wear ANY Badges on their Uniform until after Investiture.
PLEASE do not glue / adhere badges onto Uniform as this makes removal or changing position very difficult. Please sew all badges in place.
Guidance will be given on position of all event badges, e.g. Giant Sleepover goes on left sleeve along with Activity Badges. Only current badges should remain on Uniform. Dated Badges should only be worn for that year, or like with GSO until the next one. Any surplus or old badges can be sewn on to a Campfire Blanket.
Moving On
Eventually it'll be time to move on from Scouts and embrace the new challenge of being an Explorer Scout / Young Leader
Volunteer
We're always looking for helpers and potential leaders. We offer flexible volunteering options, so no matter how much time you can give up, we have a place for you
Useful Info
Can't find what you're looking for?
Have a look at our Useful Information for Parents page
Want your child to join us?
Fill out a form with their details and we can add them to our waiting list!
Volunteer with us?
Gain new skills while helping others