Our Beaver Scout Colonies are for children aged from 6 to 8 years old though they can join Beavers in the three months leading up to their 6th birthday. We run two colonies, the Rowallan Colony on a Tuesday and the Fullarton Colony on a Thursday. Both colonies meet between 6:00pm and 7:15pm.
Beaver Scout Promise
All Beaver Scouts make the promise when they are invested.
I promise to do my best
to be kind and helpful
and to love our world.
Beaver Scout Motto
Our Beaver Scout motto is a phrase to help beavers remember a key scouting value.
Be Prepared
Our Lodges
Lodges are the teams we use in Beavers. We have 4 lodges in the colony who compete during weekly meetings for points which are tallied over the year before our annual awards evening when the lodge with the most points is awarded a prize. Each lodge is led by a senior Beaver Scout called a Lodge Leader who is supported in leading by an Assistant Lodge Leader
Red Lodge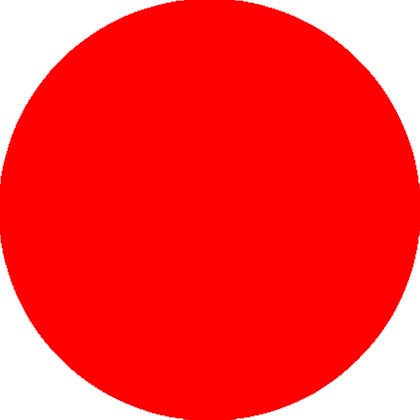 Green Lodge
Blue Lodge
Yellow Lodge
Uniform
What We Wear
All items are required, unless stated otherwise.
Sweatshirt
Blue, with badges sewn on to show off all your Beaver's achievements
Links: Scout Shop or Glasgow Scout Shop
Activity Trousers and Shoes/Trainers
Navy Scout Uniform Trousers
Links: Scout Shop or Glasgow Scout Shop
Group Neckie
Ours is yellow with a black border
This can be purchase at the hall or £5 (Child Size) – Please bring exact change.
Woggle
Made of plastic, leather or wood and stops the neckie from unravelling
We will provide this.
Polo Shirt (Optional)
Many of our members have these for when they take their sweatshirts off for games etc
Links: Scout Shop or Glasgow Scout Shop
Badges
Throughout your time as a Beaver Scout, our young people work towards a number of badges. These badges are sewn onto the Beaver uniform to showcase the skills they have learnt.
We have 3 main types of badges:
Activity Badges
From Animal Friend to Sports, activity badges are earned for taking part in meetings over the term
Staged Activity Badges
Staged activity badges cover skills that you will develop over your time as a Beaver, Cub, and Scout. From Nights Away to Swimming, these badges have a small number on them so you can see your progress
Challenge Badges
Challenge badges are usually completed over a number of weeks/months. Earning all of the challenge badges will award the Chief Scout's Bronze Award, the highest award a Beaver Scout can earn.
Notes
Staged Activity Badges have a turquoise background and are awarded for a variety of things. There have been a lot of new ones added to the list for 2015.
The Joining In Award (square badge with Star and number) is awarded to show the amount of Years someone has been a member of the Scout Movement.
There are 6 new Challenge Badges, all of which need to be earned to complete the Chief Scout Bronze Award. They are arranged on the uniform as above however there is no set order.
Badges to transfer to Cub Uniform: (Only to be sewn on AFTER Investiture)
Badge position on Right sleeve and Purple Membership Badge remain constant for all Members from Beavers to Leaders, with only the Section Name Tape changing. (A new set of badges is given at Investiture into the next Section therefore none of these need transferred). To avoid any confusion, the sleeves on the photo are folded forward to show all badges. Please remember to stitch all badges on facing outwards.
All Activity / Staged Activity Badges go on the Left sleeve, in any order, starting at the top.
Members should not wear ANY Badges on their Uniform until after Investiture.
PLEASE do not glue / adhere badges onto Uniform as this makes removal or changing position very difficult. Please sew all badges in place.
Guidance will be given on position of all event badges, e.g. Giant Sleepover goes on left sleeve along with Activity Badges. Only current badges should remain on Uniform. Dated Badges should only be worn for that year, or like with GSO until the next one. Any surplus or old badges can be sewn on to a Campfire Blanket.
Moving On
Eventually it'll be time to "swim up" from Beavers and embrace the new challenge of being a Cub Scout
Volunteer
We're always looking for helpers and potential leaders. We offer flexible volunteering options, so no matter how much time you can give up, we have a place for you
Useful Info
Can't find what you're looking for?
Have a look at our Useful Information for Parents page
Want your child to join us?
Fill out a form with their details and we can add them to our waiting list!
Volunteer with us?
Gain new skills while helping others